Embedded Systems and Robotics Internship Training - Visakhpatnam
Saturday, 9 May 2015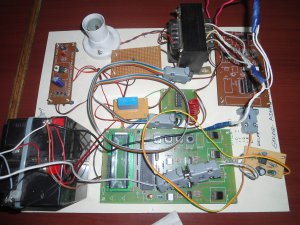 Item details
City:
Visakhpatnam, Andhra Pradesh
Contacts

Embedded Wings

9000599542
Item description
Internship:
What we are:
Embedded Wings, India is an ISO 9001:2008 certified Embedded Software and Hardware Design Company established by the group of people passionate for the technology, to provide solutions and services to the ever growing needs of the embedded industry. We are a team of professionals with many years of experience in embedded systems development. Our engineers have prior experience with large outsourcing and embedded systems companies spanning the entire product life cycle. We have a highly qualified team of hardware and software engineers, all united by one common goal of succeeding in our mission.
Concept:
The candidates are given opportunity to work on the client projects along with our R&D team & Application Engineers
Candidates will be deputed at client place if required.
Internship certificate will be provided by Embedded Wings R&D division.
Eligibility:
The candidate should be B.Tech / M.Tech / B.Sc Electronics / M.Sc Electronics / MCA
Current final year students are also eligible.
The candidate should have basic knowledge in C Language and Electronics.
Features:
The candidate will get hands-on-experience.
Real time industrial experience.
Internship Certificate from the client company.
Added credit for resume and selection process in interviews.
The Fee for this internship program is Rs.8,000/- (Rs.7160/- + 10.5% Service Tax
Total fee should be paid at the time of admission.
The candidate will not be paid any stipend by the client company or Embedded Wings.
What will you get as complimentary?
Engineers Kit Bag (Hardware tools & Software tools) (FREE) worth Rs.1200
Complementary special kit bag will be issued to all admitted students. This bag contains:
Soldering Iron
Digital Multimeter
Soldering Rework kit box (Lead / flux / cutter / tweezers / Desol wick
Duration:
The program duration is 45 days to 2 months depending upon the requirement.
Rules & Regulations:
The technology & solution designed, developed and implemented are the sole property of the organization, and all IP rights belongs to Embedded Wings only.
All the data, information and process details should be maintained strict confidentiality.
The candidate is relieved from his services after receiving the relieving orders from Embedded Wings.
Admission Procedure:
Limited number of internship positions are vacant in Embedded Systems Domain.
We are offering this internship opportunity on first come – first serve basis.
You need to bring the following documents at the time of admission:
Your latest updated resume
Recent color photographs (pass port size) – 2no's
Xerox copies of educational certificates – 1 set
DD or cash for Rs.15,00/- in favor of M/S Embedded Wings, payable at Visakhapatnam (Balance fee can be paid within 10 days from the date of joining
Registration form duly filled and signed by the candidate.
You can send the above documents by registered post / speed post to our Visakhapatnam office
Hostel facility:
Embedded Wings is nestled in the heart of the city and well connected every corner of the city bus local bus routes. There are several hostels and paying guest accommodation houses for boys and girls are being run nearer to the institute premises. They charge around from Rs.2,800/- to Rs.3,500/- per month including food and accommodation. Our counselors will guide you for hostel / accommodation facilities.